---
---
There's nothing worse on your knees than painting low to the ground, installing tile or hardwood floor, or other things you need to do while kneeling down. Knee pads help out a lot, but what if they had wheels on them to make you more mobile? That's just what these knee blades do. They allow to be much more mobile while kneeling down on the ground, and prevent you from having to get up and kneel back down again over and over over the life of a project.

Once you pry up a board on the floor or finish painting one spot, you can simply wheel yourself over to the next spot instead of having to get up and back down. Just put all your weight onto your knees and pull yourself forward or backwards with your hands to easily move around.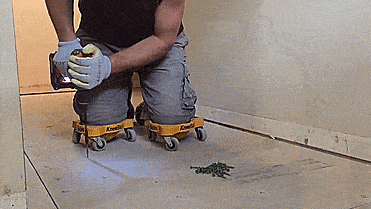 Great for installing floorboards, tiles, working on decks, working on walls low to the ground, doing concrete work, working on car detailing and maintenance, gardening, or just stocking shelves, the Knee Blades allow you to do it all with extreme comfort while giving you maximum mobility.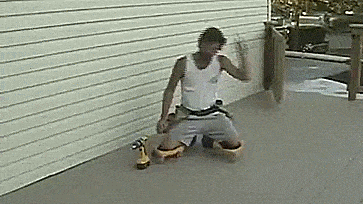 The knee pads on wheels use tapered gel pads that are designed to evenly display your weight which lessens the pressure on your knees while perfectly fitting the contour of your knees.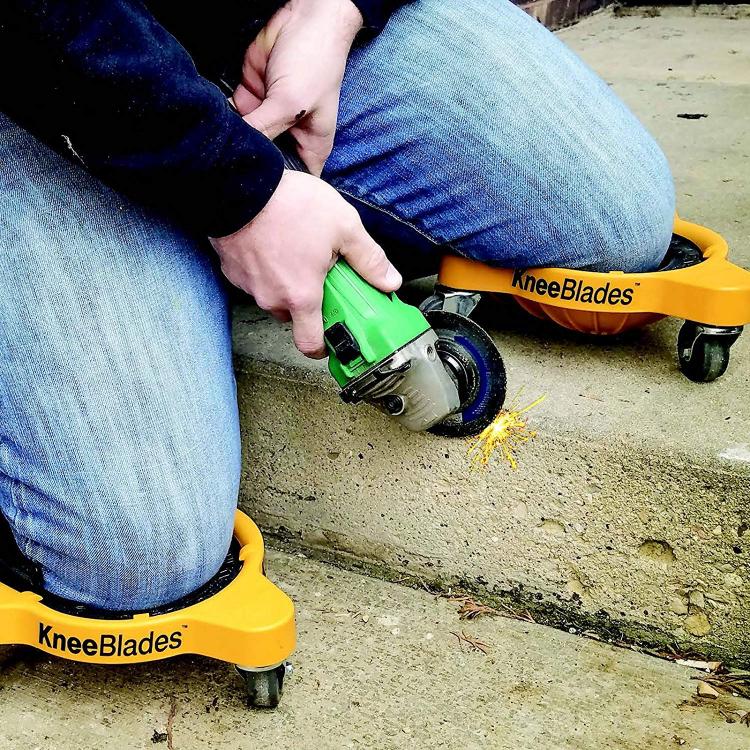 The Knee Blades use one Velcro strap to attach to your legs, and offer less tension on the back of knees which allows you to easily take them on and off. The non-marring and durable caster wheels on the bottom of the knee pads have a load rating of 80 lbs per caster.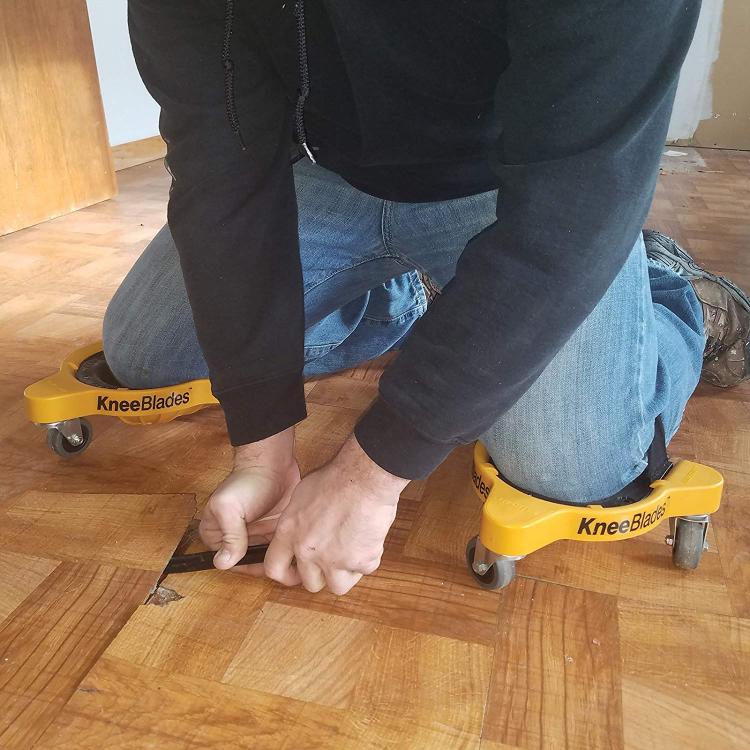 Check out the Knee Blades knee pads with wheels in action via the video below.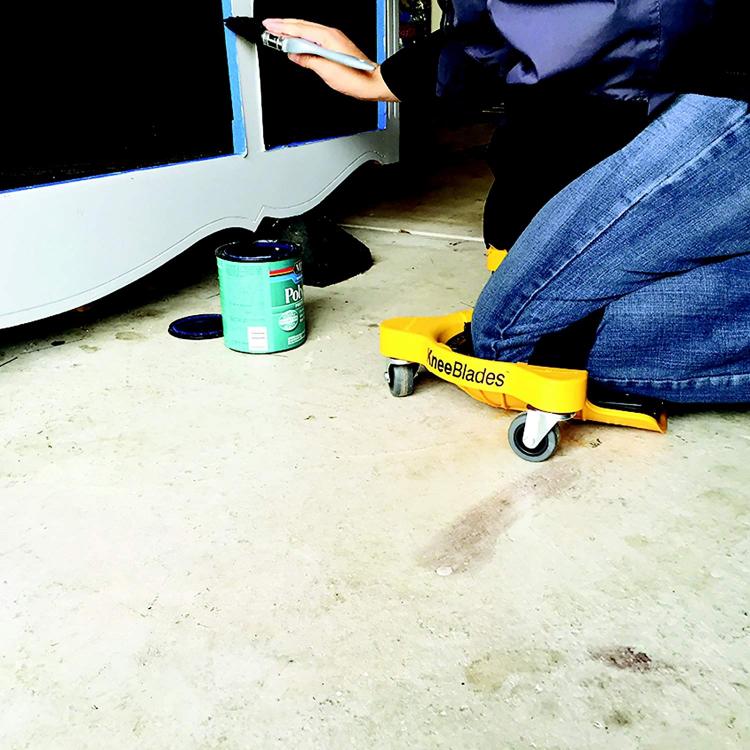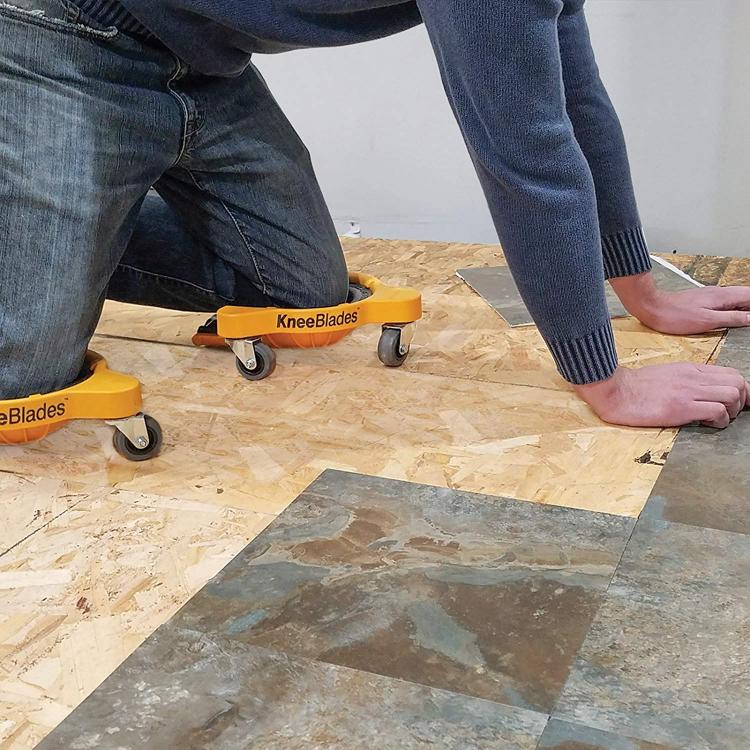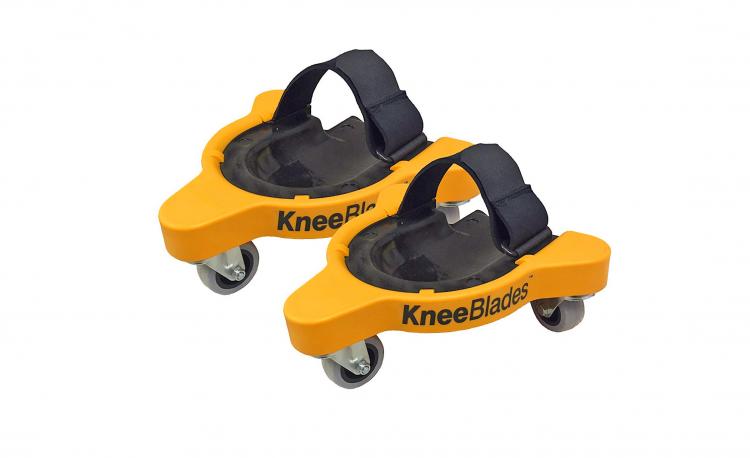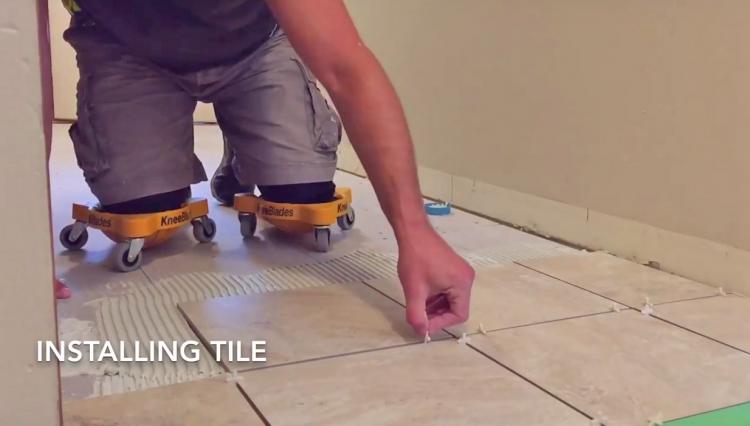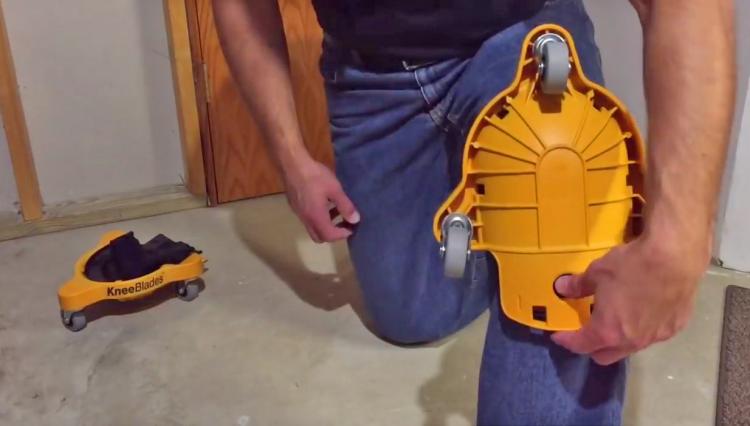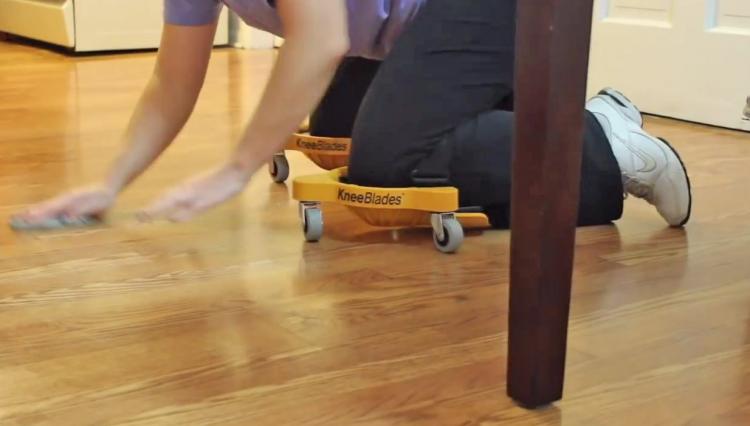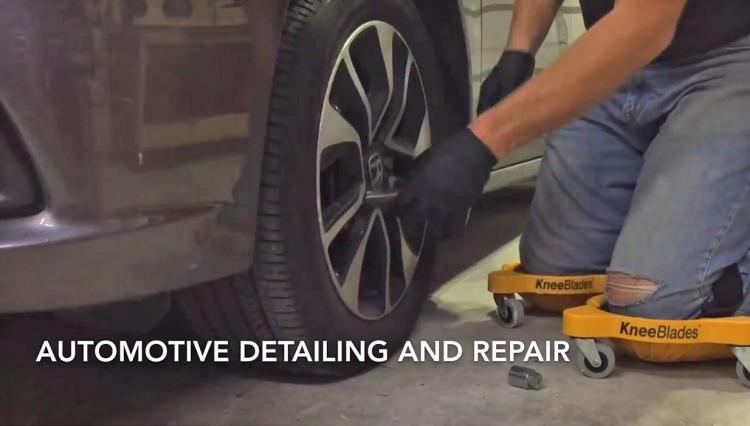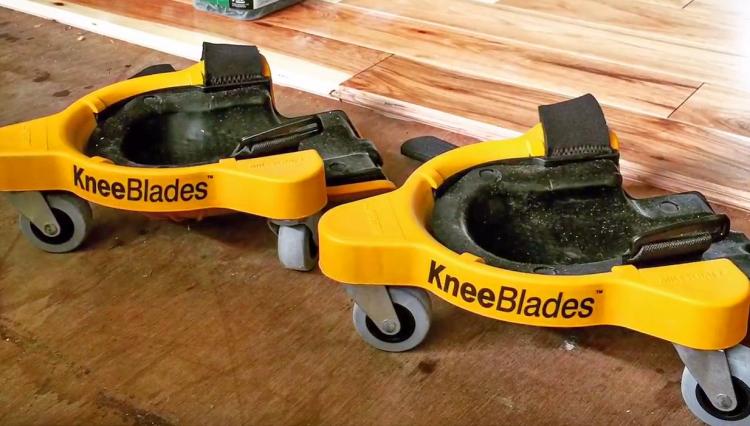 ---